Products - Pipa Seamless Carbon Steel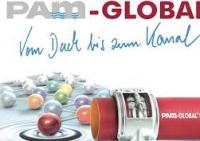 Cast iron pipe for sewage water atau lebih dikenal dengan nama the quiet pipe. sebab bisa meredam suara air yg mengalir. pernahkah anda tidur di hotel atau di apartement dan terganggu oleh berisik suara air. Masalah itu tidak akan terjadi jika menggunakan ...
This pipe can be obtained either black or galvanised, in seamless and welded grades A & B. Tensile strength, yield-point elongation requirements of A53 steel pipe are generally similar to the API 5L specification. It is often difficult to ...
PIPE SEAMLESS & WELDED> CARBON STEEL PIPE API 5L / A53 / A106 GR. B DIA. 1/ 2 " to 42 " SCH 20, STD, 40, 80, 160, XS, XXS> CARBON STEEL & GALVANIS PIPE ASTM A53 / A106 GR. B DIA. 1/ 2 " tO 42 " SCH 20, STD, XS, > SPIRAL ...
Description Product Pipa SeamlessSeamless steel pipe for liquid transport: Applicable to transport liquid, gas, oil etcMechanicalseamless steel tubing: Applicable to the general structure, mechanical structure with seamless steel tubesStandardGB/T8162 ...
Prev
1
2
3
Next
Search Products
Products Category
Our Office
Head Office:
Komp. Ruko Taman Duta Mas Blok D8 No.22
Jl. Pangeran Tubagus Angke, Wijaya Kusuma
Grogol Petamburan-Jakarta Barat 11460 Indonesia
Contak Person : Firman
Call Phome : +62(0)852 9953 8866
Phome : +62-21 2954 1791
: +62-21 2954 1840
: +62-21 2256 3378
: +62-21 2256 3085
Fax : +62-21 5694 2330
W/A